A combination of multiple crises has led to a sharp rise in consumer prices. How can households, businesses and the government respond?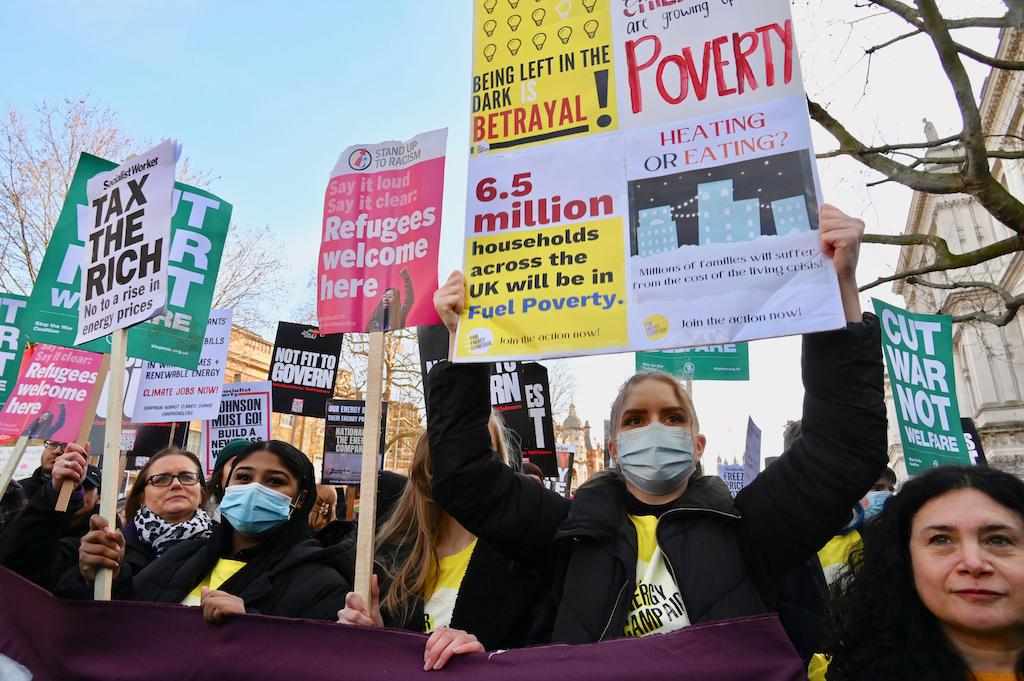 At the start of 2022, it became clear that for all the strength of people's desire to 'get back to normal' beyond COVID-19 restrictions, individuals were facing another psychological weight – consumer price rises. When 2021's energy crisis saw the wholesale price of energy soar and smaller suppliers go bust (or be acquired by others), concerns of limited choice were tinged with an expectation of slightly higher bills. But 'slightly' doesn't appear to be in 2022's remit.
Families are experiencing an effective quadruple-whammy to household budgets, making hard decisions harder and budgets tighter. First of these is the impact from the rising wholesale cost of energy, with OFGEM increasing the energy price-cap by 54 per cent from April. Potential effects on the bills of consumers have already been posted across social media, where customers have reported shock at the figures communicated by suppliers. While ire has been aimed at some of those suppliers, including British Gas – whose owner, Centrica, actually doubled profits in the last year – some consumers have reported a potential tripling of existing energy bills. The average energy cost increase for UK householders? Reportedly £693 per year.
As February saw the invasion of Ukraine by Russia, the price of gas and oil has also rocketed, not only further hitting energy prices but also fuel. With a barrel of Brent crude oil passing $111 in early March, UK fuel prices hit a record high: 151.67p for a litre of petrol and diesel at 155.23p. Not much to be optimistic about for electric vehicle owners either, given the rise in energy prices. Added to energy and fuel is a third issue, linked to both and pretty much underpinning the cost of everything: February saw the rate of inflation hit a new 30-year high of 5.5% – due to a mix of supply issues, shipping costs and staff shortages across industries (made worse by Brexit). While in general UK wage growth has lagged behind the cost of living as the BBC reports, some companies have increased salaries for specific roles…meaning potential increases in their own products to cover outgoings. On the High Street, Greggs, Next and Pret all put their prices up in February.
While in general costs do increase – after all, does anything ever go down? – there are additionally rail fares going up by 3.8% in March and an even more widespread cost for the UK's workforce: an increase in National Insurance, due to the Health and Social Care Levy.
---
With such a collection of factors driving up costs, it is fair that some things can't be controlled or accounted for. However, with a broad awareness that the UK now sits in a cost-of-living crisis, it's also fair to ask "What, if anything, is being done about it?" In one sense, the answer starts with properly understanding the scale of the issue and how it impacts people. Here we should turn to the Consumer Price Index, which while generally used to give an estimated understanding of the costs faced by households doesn't work as well as it should.
Campaigner, writer and author Jack Monroe took to Twitter on January 19 and highlighted that food price rises and access to food impacts the poorest in society the most. In a viral thread which went on to garner 15 million views and gave needed coverage to a crucial conversation, Monroe pointed out that 'value' ranges of food increase disproportionately in price, or just disappear from shelves. For example, Monroe pointed out that while peanut butter in her local supermarket had increased 142% in price in one year, up-market ready-meals that were £7.50 ten years ago were still £7.50. 'Two-for-one dining in' deals at £10 since Monroe could recall, were still £10. To quote Monroe on the disproportionate effect on those struggling the most:
"The margins are always, always calculated to squeeze the belts of those who can least afford it and massage the profits of those who have money to spare. And nothing demonstrates that inequality quite so starkly as tracking the prices of 'luxury' food vs 'actual essentials'".
The challenge to reconfigure how household costs are viewed – and to have them viewed more fairly – drove Monroe to create the Vimes Boot Index, based on the late author Terry Pratchett's "Sam Vimes 'Boots' theory of socio-economic unfairness" (in short, cheap boots cost more in the long term as they fall apart more quickly). In turn that move appeared to help nudge the Office for National Statistics (ONS). The ONS has since stated its own assessments will be generated with far more detailed and representative data, given inflation rates affect individuals individually.
Meanwhile, there have been some moves by companies and organisations to ease budgets or to help ease budgets for hardest-hit households. ASDA announced it now stocks its full Smart Price and Farm Stores range in all its 581 food stores and online. So, while its value range prices may be increasing, at least they are now available to all its customers. Specialist organisations are working for change too and asking the UK government to do more. The Child Poverty Action Group has called on the government to provide a 6 per cent increase to benefits in April, instead of the 3.1 per cent planned (to be in line with the projected 6 per cent inflation rate for that month). The group has also asked that the government ensure available support for housing costs increase in line with rent. Whether that will be actioned by the government remains to be seen.
Of course, in terms of practical steps to improve the situation for households, the most power with which to have an immediate impact is always with the government. But the extent to which it acts on helping citizens in the current cost-of-living crisis currently comes down to just two new specific measures – detailed on Gov.UK. The first is an energy rebate of £200 for all customers in October 2022. But that will work like a 0% interest loan and will need repaying in five £40 instalments from April 2023. The second measure is an April £150 council tax rebate to those in properties in bands A to D. It's something, but it's arguably not much given energy prices alone will have an average increase of £693 per year. And that's just one of the increasing price elements households now have to account for going forward.
The best path appears to be to cut costs wherever possible and take advantage of any schemes or support available. For many that is an impossibly hard or simply an unchanged and even more troubling scenario to be in where there is no budget left to trim. Yet, otherwise, it really is in the hands of the government and perhaps county and local authorities to try to help ease a crisis which may soon touch households across most of the UK. But how that may be done is far from clear.
---
Kevin is a freelance writer and poet. Formerly a journalist and ecommerce editor, he is the author of Three Sheets to the Wind: A Collection of Modern Poetry.