As the Tory Party is gearing up for the big partygate showdown, the likely leadership contenders are already waiting in the wings.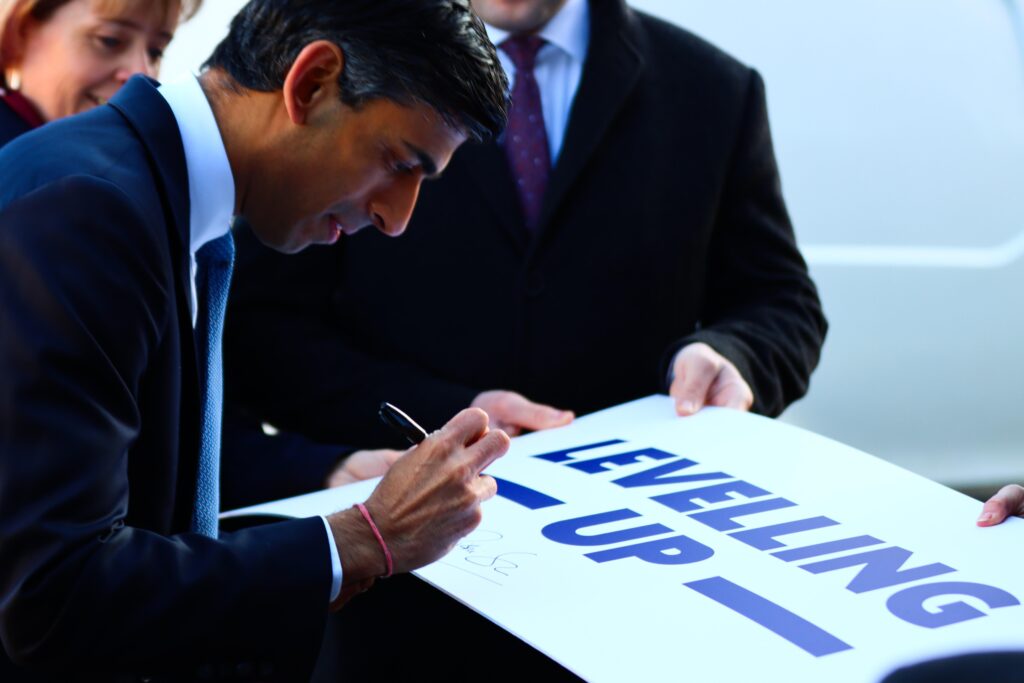 The ongoing Downing Street party scandal could be the unravelling of the Prime Minister. Johnson gave the Tories their biggest majority in decades little more than two years ago and Johnson affirmed in PMQs today that he has no intention of going, instead, persisting that he won't be doing anything prior to the publication of Sue Gray's report.
The much-anticipated Gray report could pull the plug on a Johnson premiership on life-support, or it could absolve the Prime Minister of any serious wrong-doing, but most likely, it will do neither. The report will presumably provide a number of recommendations, without passing a definitive verdict on Johnson's future – that will be for the Conservative members of parliament to decide.
Still, Sue Gray isn't the cure to all of Johnson's woes, no matter how much he wished she was.
On Tuesday the Metropolitan police announced that it was launching an investigation into several events in Downing Street and Whitehall, in part due to Gray's findings. This will surely have come as quite a surprise to Justice Secretary Dominic Raab, given his understanding of the scope of police power.
Last week, Conservative MP, Nusrat Ghani alleged that her sacking as a junior transport minister during a 2020 reshuffle, was due to her 'Muslimness'. When she brought this to Boris Johnson's attention, he advised her that he couldn't get involved, implying tacit backing of his whips' rationale.
Add to this: the speech MP David Davis made at PMQs last week, the defection of MP Christian Wakeford to Labour, the resignation of Treasury minister Lord Agnew over the government's handling of coronavirus business schemes, and allegations of bullying and blackmail by Tory whips, and Johnson's grip on power seems to be weakening by the day.
The Prime Minister is no stranger of course to a scandal- both professionally and personally – all of his previous mistakes have been chalked up to the Boris phenotype. But just like the gold wallpaper used to decorate his flat, the glue is coming unstuck. Johnson is facing the credible prospect that this will all lead to a no-confidence vote, and this isn't something that interior designer and friend of the PM's wife, Lulu Lytle can patch up.
And so the Tories stand once more, on the precipice of a leadership bid. The TV show Succession may be a global hit right now, but it's not an issue the Conservatives fancied facing at the moment, given the looming cost of living crisis and a potential war in Ukraine. But who are the potential candidates in line for this hot potato, if Johnson is forced out?
Rishi Sunak
First in line is Rishi Sunak, Chancellor of the Exchequer, darling the Conservative party, whom Keiran Pedley, Director of Politics at Ipsos MORI, declared the favourite to succeed Johnson.
"We know from our polling that he's widely respected amongst conservative MP's, and when we look at the public as a whole, Rishi Sunak is the only politician on our list of five leading conservative politicians with a positive net favorability score."
The 41-year-old, Oxford-educated Southampton native's meteoric rise to a top cabinet position mirrors that is startling, considering that he only entered politics in 2015. Ambitious, smart, hardworking, with a background in finance, he was unknown to much of the British public until COVID-19 ordained him as the government's pandemic poster boy.
History tells us that chancellors seldom make it to No. 10 (Gordon Brown aside). Sunak has fallen out of favour with the public since he stopped giving away large quantities of cash.
Still, Ipsos MORI finds that Sunak remains favourable to 37% of the public and unfavourable to 30%, against Johnson who has a net favorability of -39%. We have to remember, at this point, that it's not the wider public who will decide the next leader of the Conservative party – Tory MPs will narrow it down to two, before putting it to the party membership. It would be remiss of them, however, to ignore this kind of polling.
Sajid Javid
Ipsos has ranked health secretary Sajid Javid as the closest competitor to Sunak, with a net -8% favorability with the public.
The 52-year-old former investment banker became the first person of colour to hold one of the Great Offices of State, with his appointment as Home Secretary in 2018. He finished a woeful fourth in the last leadership contest, and was then promoted to Chancellor by Johnson in 2019, before resigning in February 2020.
Dominic Cumming's departure and Matt Hancock's resignation cleared the way for his return to the cabinet in June 2021, and he's largely seen as a safe, rather than clumsy pair of hands in the job following his calamitous predecessor. The son of Pakistani immigrants, educated at a state school, and a quick rise through the ranks after first being elected to parliament in 2010 – Javid has a good story to tell.
Liz Truss
Foreign secretary and darling of the Conservative party membership, Liz Truss is not a well-known figure to the country – perhaps some may know her as that woman who rants about the provenance of our cheese and pork pies – but this isn't for want of her trying.
The 46-year-old has been on a one-woman PR crusade, intent on emulating all of her female heroes; whether it's being perched on top of a tank like Margaret Thatcher, or pretending she's the Queen in her 'Christmas message'. Truss is hellbent on searing her image onto the minds of the British public. Still, nothing is likely to outdo her Marie Antoinette impression – let them eat cheese!
Born to left-wing parents in Leeds and elected first in 2010, Truss was quickly marked as a rising star in the party, becoming an Education Minister in 2012. Stints as Environment secretary, Justice Secretary, and Chief Secretary to the Treasury-led to her to serve as the International Trade Secretary from 2019 – 2021, before her current appointment as Foreign Secretary in September 2021.
Priti Patel
The only other credible female candidate is 49-year-old Home Secretary, Priti Patel.
Elected first in 2010, she was promoted to Exchequer Secretary in 2014 and became a leading Brexiteer during the 2016 referendum campaign, before being given her current role by Johnson in 2019.
Patel was educated at a Watford state school and Keele University, spent over 10 years in communications prior to politics, and sits on the right of the party. She's recognizable to the public as a hard-liner when it comes to immigration, which could work in her favour.
However, her tenure as Home Secretary has also coincided with significant media coverage of Channel crossings, and a November 2020 Cabinet enquiry detailed bullying allegations levelled at her by civil servants in three different government departments.
But her popularity amongst Conservatives has waned, and much of the public does not have a favourable view of her. She may be known for her smirks, but it's difficult to see many people finding the prospect of a Patel premiership amusing.
Michael Gove
Lastly, there's Michael Gove, the 54-year-old Secretary of State for Leveling Up, Housing, and Communities.
Gove professes to no longer be interested in the top job, but this posturing may be inaccurate, given his tactics in the 2016 and 2019 leadership bids. He's perhaps best known for angering teachers in his tenure as Education Secretary, and shimmying around Scottish nightclubs, but he's held several other cabinet positions such as Justice, Environment, Food and Rural Affairs, and the Chancellor of the Duchy of Lancaster.
Gove was born in Aberdeen, adopted at 4 months old, educated at Oxford, and worked as a journalist before winning office in 2005. An ardent Brexiteer, he was a co-convener of the 2016 'Vote Leave' campaign, and famously caused Johnson to drop out of the 2016 leadership contest. If he does decide to run, his shtick will almost certainly be his promise to 'level-up' Britain and hold onto red wall constituencies by doing so.
That leaves other runners and riders, such as former Foreign Secretary and current Chair of the Health and Social Care Committee Jeremy Hunt, Deputy Prime Minister Dominic Raab, Business Secretary Kwasi Kwarteng, and Education Secretary Nadhim Zahawi, but they do not as of yet have as much support.
Johnson has reportedly previously expressed the desire to remain as Prime Minister for longer than Margaret Thatcher, but given the current febrile atmosphere, this seems improbable. According to David Davies, even two years has been too long. And so the enduring irony of his premiership will be that the very attributes that made him such a winner with the electorate, his rule-breaking, his mischief, and his hedonism, may be the very catalysts of his downfall as Prime Minister. But he likes Greek mythology, so I'm sure that in retrospect he'll appreciate his colossal demise.
---
Charlotte Robinson is a 24-year-old freelance journalist living in London. You can contact her at charlotte.lc.robinson@gmail.con, or find her on Twitter, Instagram, and LinkedIn.