Joshua Michael Tillman's new album is an opaque work full of contrasts and counterpoints that refuses to be one thing to all people.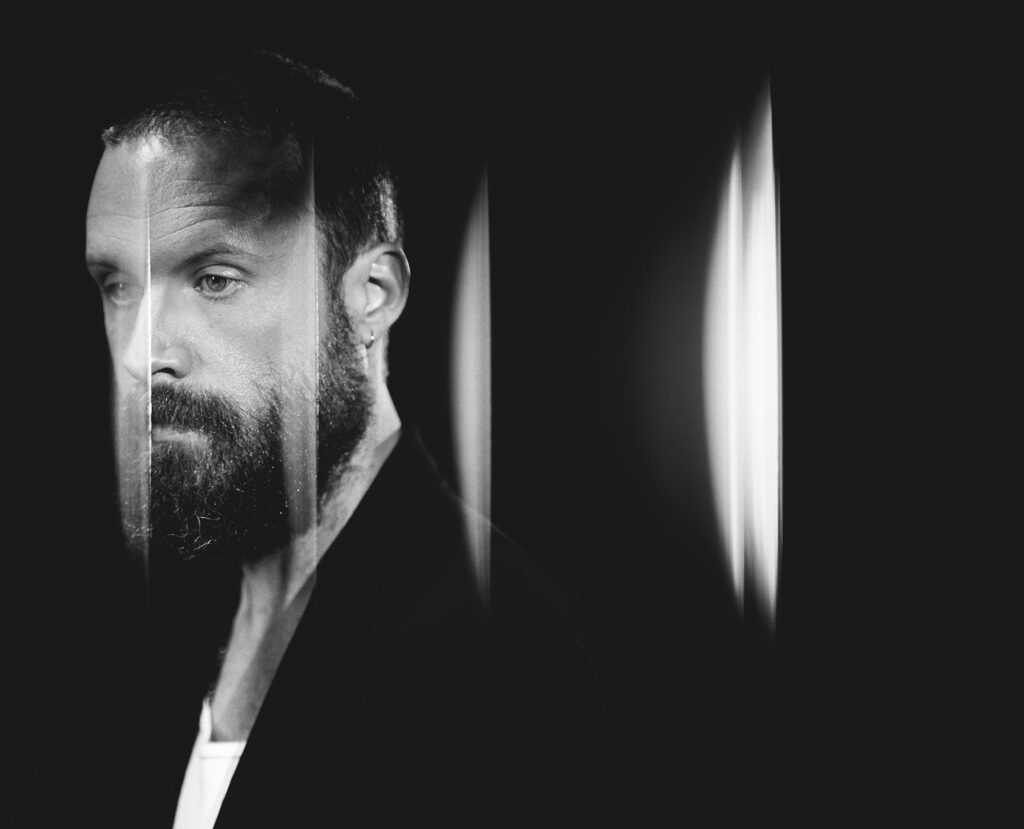 Joshua Michael Tillman has always taken the traditional rock star themes of drugs, tangled relationships and the blues, and addressed them in an honest and beguiling fashion. In 2017, around the time of the release of his second album, 'Pure Comedy,' he gave an interview with Rolling Stone magazine while on acid, something that he says helps him with his depression. He speaks openly, and with humour, of the slings and arrows of making music while struggling with mental health issues. His songs are about the things that fall apart, and what he could (and couldn't) have done to make them work. Tillman is the imposter syndrome-sufferer in all of us, and it's his candid, rueful explanations of how he feels that has afforded him status as the whiskey priest for our times.

Tillman was the drummer for understated Seattle harmonists Fleet Foxes between 2008 and 2012, but he'd always been a singer first and foremost, releasing albums on CD-Rs and performing solo sets at night as J. Tillman while working in a Seattle bakery during the day in the early 2000s. Upon leaving the Foxes he released his debut set as Father John Misty, 'Fear of Fun', on the Sub Pop label in the States and Bella Union (ex-Cocteau Twin, Simon Raymonde's label) in the UK. He chose the Father John Misty pseudonym to reflect a change of musical character, a move away from what he called J. Tillman's "sad-wizard, Dungeons and Dragons music", and towards a kind of surrealistic, wandering minstrel figure. This kind of outsider status has served Josh Tillman well. His 2015 album, 'I Love You, Honeybear', gained broad acclaim, its knowing mix of acute, caustic observations and schmaltzy love declarations perfectly encapsulating Tillman's world views. For those that had either never heard of troubadours like Randy Newman and Rupert Holmes, or wondered what they'd sound like in the context of the contemporary music scene, the good Father was now on hand to offer up some suggestions.
Four years on from his last set, 'God's Favorite Customer', Tillman's new 'Chloë and the Next 20th Century' album offers more of Father John Misty's thoughts on heartbreak and longing.  It also appears that he's channelling the spirit of the late American singer, actor and comedian, Guy Marks, such is the album's style. During the 1960s, as well as starring in sitcoms and TV specials, Marks had a fruitful line in parody songs. Ditties like 'Loving You Has Made Me Bananas' (which contains the highly Father John Misty-esque line 'your red scarf matches your eyes…') pitched funny, wonky lyrics against the kind of traditional musical backings found in show tunes and Hollywood big band sounds, something Tillman does here with relish.  On 'Chloë', the album's opener, he unrolls an inch-perfect swing-jazz pastiche, complete with marimba solo, that just stops short of FJM breaking into a tap dance routine as he sings of a shoplifting ex-girlfriend whose 'soul is a pitch-black expanse'. 'Goodbye, Mr Blue', which could well be mistaken for Harry Nilsson's 'Everybody's Talkin'' or even Kenny Rogers' 'Lucille' on intro, is a standard country and western stroll that manages to work both as a break-up song and a eulogy for a dead cat. 'Funny Girl' is another Vegas show-tune type finger-clicker, with Tillman addressing an(other) unnamed girl – possibly a moderately famous comedian – to tell her that he still wants to spend time with her, despite finding her quite annoying.  'You seem pretty indifferent,' he croons, 'but you knocked me out when you charmed the pants off Letterman'.  For 'Olvidado (Otro Momento)' anyone could be forgiven for thinking that this bossa nova with swooning strings is about Father Misty trying to explain to a deaf person that he has a plane to catch, as he sings, 'I have something to tell you. I can't use my hands to sign', before pointing out that 'my flight's leaving at 7 AM'.

By way of a narrative, it's difficult to tell whether or not the entire album is dedicated to the eponymous Chloë, but what is clear is that, while we know the Father has certainly been through some stuff, relationship-wise, he still has a few more tales to impart. The gorgeous 'Kiss Me (I Loved You)', with its reverb-heavy double bass, piano, and strings, is a soft shuffle about a lost love (more Chloë?) in which Tillman sounds genuinely very upset. Parisian accordion swells carry '(Everything But) Her Love' on a lonely walk through piles of Autumn leaves and, on 'We Could Be Strangers', he reflects that 'no one's really better off alone'. The set's closer, 'The Next 20th Century', mentions Egypt, Calvary, and Val Kilmer in what feels like a critique of colonialism, forced debt and, again, the woes of departing love.
Tillman has been accused of playing to a hipster crowd in the past, something that he's quite sanguine about. And at times 'Chloë and the Next 20th Century' can feel like an in-joke that we're not quite privy to. A little too on the nose; a little too swayed towards those that look at life through a prism of irony. Dead cats and Letterman aside, the 'Q4' track is downright confusing, as Tillman introduces a character called Simone who (we guess) may have written a manuscript (book or play, not sure) and is possibly pretty fed up with its lack of success. Or otherwise. All this over a musical background that would slot quite nicely into the opening sequence of a 1960s spy film.

So just what is it that Father John Misty is up to on 'Chloë and the Next 20th Century'? As with Guy Marks, is Josh Tillman the artist using the album to play with contrasts and counterpoints by laying wry, nonsensical, lyrics over purposefully quotidian lounge music, palm court jazz and musical curtain-raiser arrangements? Or is there something even more opaque at work here? Is Father John Misty a David Lynchian character who, like Ben in 'Blue Velvet', warbles ever onwards while the mayhem of the world rumbles on, out of shot? Cleverly, Josh Tillman leaves it up to us to decide.
'Chloë and the Next 20th Century' is released on April 8th in the UK on CD, cassette and various vinyl formats including a double LP box set with a hardcover book, poster and two bonus 7" singles featuring covers of 'Buddy's Rendevous'performed by Lana Del Rey and 'Kiss Me (I Loved You' performed by Jack Cruz.
---
Simon Coates is a London-based artist, writer and curator. He is also the founder of the arts and activism platform Tse Tse Fly Middle East.