How did it become so hard for the UK to distance itself from dirty Russian money?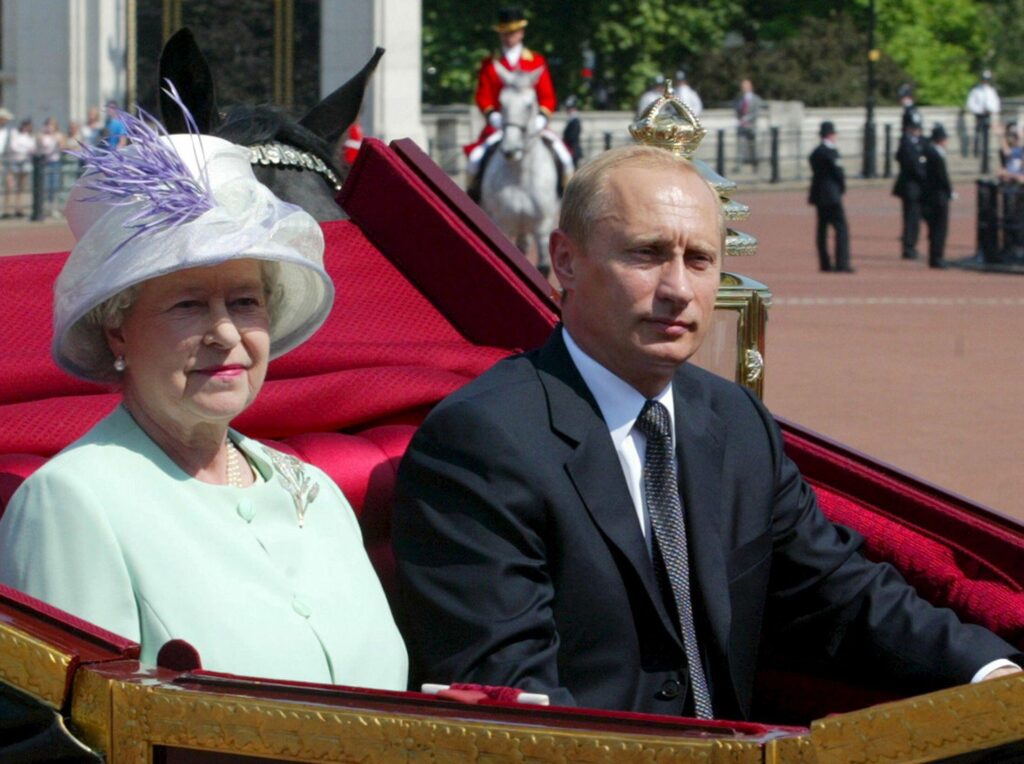 "There is no place for dirty money in the UK. We are going faster and harder to tear back the façade that those supporting Putin's campaign of destruction have been hiding behind for so long", said Boris Johnson last week, as he introduced The Economic Crime (Transparency and Enforcement Bill). Unfortunately dirty money, namely that of Russian Oligarchs, hasoccupied a place in the UK economy for many decades now, and it's unclear yet if his warning has any teeth to it.
The term 'oligarch' is used in reference to the small group of Russian officials and businesspeople who acquired great wealth and power in the years following the collapse of the Soviet Union – but when it came to investing this money, they set their sights further afield. To understand how their money became so entwined in the British economy, we must look back to the end of the Second World War.
The war nearly bankrupted Britain, and led to the collapse of the British Empire, meaning bankers in the City of London were left searching around for new sources of revenue. The Soviet Union presented one such opportunity; it possessed both dollars and a suspicion of the US government, so Britain exploited this to encourage the money to flow here. The Bank of England did not regulate the money because it wasn't the pound sterling, and the US didn't because it wasn't on their soil – and so in a time of strong control over capital, the financial regulations fell away. Britain's love affair with Russian money had begun, and its lovechild was offshore finance.
Other countries enjoy the 'no-strings-attached' that London offers up of course, but after the Soviet Union and Communism collapsed, Russian money flowed even more freely into the British economy – and no Government stood in its way. As if billions of pounds of investment in our economy isn't enough, Russian oligarchs have sought to launder their reputations as well as their money here. This has resulted in donations to British universities, museums, and charitable foundations, to amassing large art collections, and to shelling out large quantities of money to rub shoulders with celebrities and the political elite.
"We must think of them as the Rockefellers and Carnegies of today", says Dr Elisabeth Schimpfössl, Visiting Fellow at LSE and author of Rich Russians: From Oligarchs to Bourgeoisie. "Having an art collection, having one's name live on – within a lifetime we now remember them for their libraries and philanthropic foundations, rather than the dirty ways they accumulated their capital. The Russians are repeating this social process."
The imposition of sanctions against Russia and the oligarchs in Putin's circle is threatening this process – Petr Aven resigned from his position as a trustee at the Royal Academy of Arts last week, Roman Abramovich is sanctioned and many more are resigning from board positions here in the UK. But the extent to which these sanctions will end Britain's relationship with Russian money is limited, given that a remodelling of our economy's business model is what is necessary.
Moreover, the UK is trailing other countries such as Switzerland and the US with the number of sanctions it has imposed, though this would be news to Boris Johnson, who on Wednesday claimed that Putin had singled out the UK for leading the world on sanctions. Ending golden visas and promising to remove visas from Russian oligarchs here is a step in the right direction, but further sanctions are needed. The more individuals the UK government can sanction, the more likely they are to put pressure on Vladimir Putin.
"An increase in sanctions is not good for Putin, it'll test the oligarchs' loyalty. Putin needs their support. The oligarchs who position themselves as anti-war and anti-Putin will become the darlings of the West, because western governments find it very difficult to sanction them given how lucrative it is to have oligarchs reside in their countries", says Schimpfössl.
The UK Foreign Secretary Liz Truss admitted on Monday that the UK had been slower to impose sanctions than the US and EU, but that should the Economic Crime Bill be passed by March 14th, 'hundreds of individuals' could be sanctioned. The bill would make it easier to prosecute those who breach sanctions, would strengthen the ability to confiscate unlawfully obtained wealth, and would increase transparency in property ownership by creating a register of around 95,000 foreign-owned properties, and giving their owners 6 months to identify themselves.
This is needed. 'Londongrad' is considered a haven for the unscrupulous to hide their money, in other words – an oligarch's paradise. Palatial homes in Kensington attract these individuals, the ability to disguise ownership through a network of shell companies serves as a wink to them, and our low taxes seal the deal. On top of that, the word 'database' should be used loosely when describing the UK's registrar of companies: Companies House. One director was registered there with the name 'Adolf Tooth Fairy Hitler'.
Britain's love affair with Russian money is strained right now; we've decided to admit to the fundamental issues in the relationship that we have turned a blind eye to for too long, and finally, the oligarchs are being put on notice. But in a world where FIFA, McDonald's, Mastercard, Starbucks, and Apple all bow to public opinion, is the UK Government just hitching itself to the bandwagon, or does this mark a lasting shift in the way Britain approaches Russian investment? In a post-Brexit world, does the government have the political will to turn its back on Russian money? To turn its back on dirty money from any country? It's unlikely, but not impossible. Lip service will only work for so long though, at some point, the Conservatives will have to show their teeth.
---
Charlotte Robinson is a 24-year-old freelance journalist living in London. You can contact her at charlotte.lc.robinson@gmail.con, or find her on Twitter, Instagram, and LinkedIn.